Sadie Sink plays the rebellious skater girl, Max on Stranger Things. But how did she manage to become famous so fast?Did she get along with Millie Bobby Brown? This Is Sadie Sink's Story. It's Marky Mark and I'm gonna tell you about how Sadie Sink lied to get her roleon Stranger Things.
Sadie was born in 2002 in Texas. She has a younger sister and three older brothers. When she was a child, she was a huge fan of Disney's High School Musical. She was so obsessed with the movie that she would make one of her brothers reenact herfavorite scenes from the movie with her.
Because of that, her mother decided to sign her up to acting classes in the local theaterso that the girl could master her acting skills. Sadie was just like any other teen cause ever since she watched High school Musical, she'shad a massive crush on Zac Efron.
But didn't you dream of having your own Troy as well?I mean, which teenage girl wasn't there?The actor stole her heart with the role of Troy and she says that she still has a crushon him. In 2011, Sadie auditioned for a Broadway adaptation of the musical "Annie.
This Is Sadie Sink's Story:
"At first she was supposed to play only a small role, but in the end she got a chance to playone of the main characters. And this is actually where Sadie met her two future Stranger Things co-stars: Gaten Matarazzoand Caleb McLaughlin.
It's such a small world for these child actors.  A year later, the young actress appeared in one of the episodes of the award-winning series"The Americans" but this performance didn't change much in her career. It was only when she appeared alongside Helen Mirren in the play The Audience as the young Queen Elizabeth II that she was noticed by the important people of the film industry.
Did you know that behind the scenes she made friends with the Oscar winning actress?Sadie must be so easy to get along with!Later, Sadie got a role in the series American Odyssey, which despite positive reviews wascanceled after one season.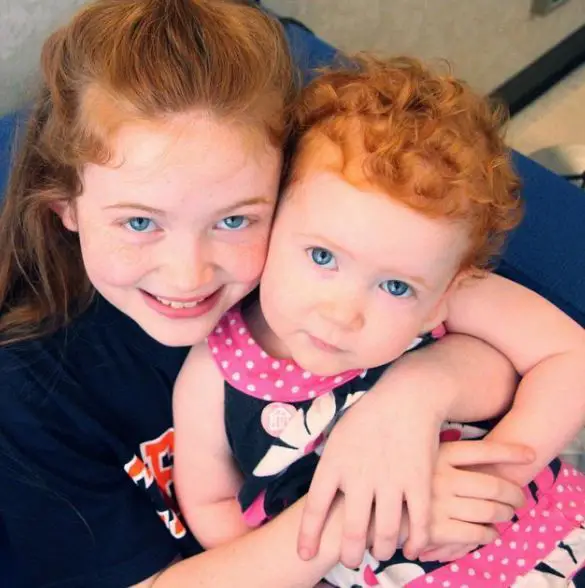 Fortunately, Netflix invited the young actress to appear in one episode of Unbreakable KimmySchmidtt and it looks like she did well because later she was invited to join the cast ofStranger things. Before that, Sadie appeared in the film "The Glass Castle" with Woody Harrelson. On the set, Sadie made friends with Harrelson's daughter.
Apparently everyone loves this girl!Sadie said that before she was cast on Stranger Things she was a huge fan of the show and,as she says, she watched the entire first season in one day. Girl, you're not the only one!So obviously she was very happy when her agent called her to tell her about the casting forthe role of Max.
But there was only one problem: the producers of the show were looking for a girl who couldskate. And unfortunately Sadie couldn't do that. So what did she do?During the audition the girl lied about her skills, so when it later turned out that shegot the role, she learned how to skate in a month!That's sneaky.
On the set of Stranger Things, the actress was a favorite among the cast. She'd already met Gaten Matarazzo and Caleb McLaughlin and while filming the show sheand Millie Bobby Brown became best friends. They even went on a vacation to Mexico together after recording the second season of StrangerThings.
Today, they also spend a lot of time together, both on and off the set. Sadie is not just an actress but also a model who walks in fashion shows. Right after the release of the second season of Stranger Things, she was invited by JunaTakahashi to open his show with his new collection. And before that she walked for MiuMiu among stars such as Uma thurman, Kate Bosworth orJaime King.
Do you think we will see Sadie on the runway again as her acting career is getting startedand she's one of the raising teenage actors?The good news is that Sadie will soon appear in another production. This time, she will star as one of the main characters in the horror movie "Eli. "Will it be as big as Stranger Things and her career will move forward even more?
Right now, Sadie actually is one of the best paid young actors fortune despite only startingher career on the big screen. What do you think about Sadie from the Stranger Things?Do you think that her career will kick off even more?Let me know what you think in the comments, and don't forget to subscribe to becomea part of the CurioSips family!Until next time!