Are you looking for the Best Netflix Original Documentaries Well In the article, you will see many Original Netflix Documentaries like Wild Wild Country, The Keepers. If you were obsessed with Making a Murderer, you're not alone. Netflix is brilliant at re-thinking the dry documentary into compelling, episodic series that we just can't stop binging.
If you're looking for more true life docuseries that will keep you guessing or make you think, we've got the 12 best right here. 12 Best Netflix Original Documentaries That Need Binge Watching.
1- Wild Wild Country (2018 TV series)
Wild Wild Country is set in 1981, when an Indian guru moved his following to a ranching Wasco County, Oregon in an attempt to build a utopia of religious freedom and higher thinking. Next door, the working-class town of Antelope (with a population of about 40 people) started noticing these followers dressed in red, and an astounding and frustrating story of unlikely neighbors unfold over this six-part series.
2- The Keepers (2017 TV series)
The murder of Sister Catherine Cesnik has been unsolved for nearly 50 years. The Keepers follows a pair of Sister Cathy's former students who set out to find their teacher's killer. The more we learn about Sister Cathy, the Catholic High School in Baltimore where sheworked, and the Church, it becomes clear her death was not an isolated incident. Netflix Original Documentaries. The Keepers is more than a cold-case mystery. It's a tale of corruption, conspiracy, and complete tragedy.
3- Explained
Vox's bite-sized YouTube documentaries come to Netflix with Explained. These fun and compelling shorts cover everything from dead-serious politics, to eSports, to Korean pop music. The show's commitment to historical context and enlightening visuals make it a treat for any audience.
4- Daughters of Destiny (2017 TV series)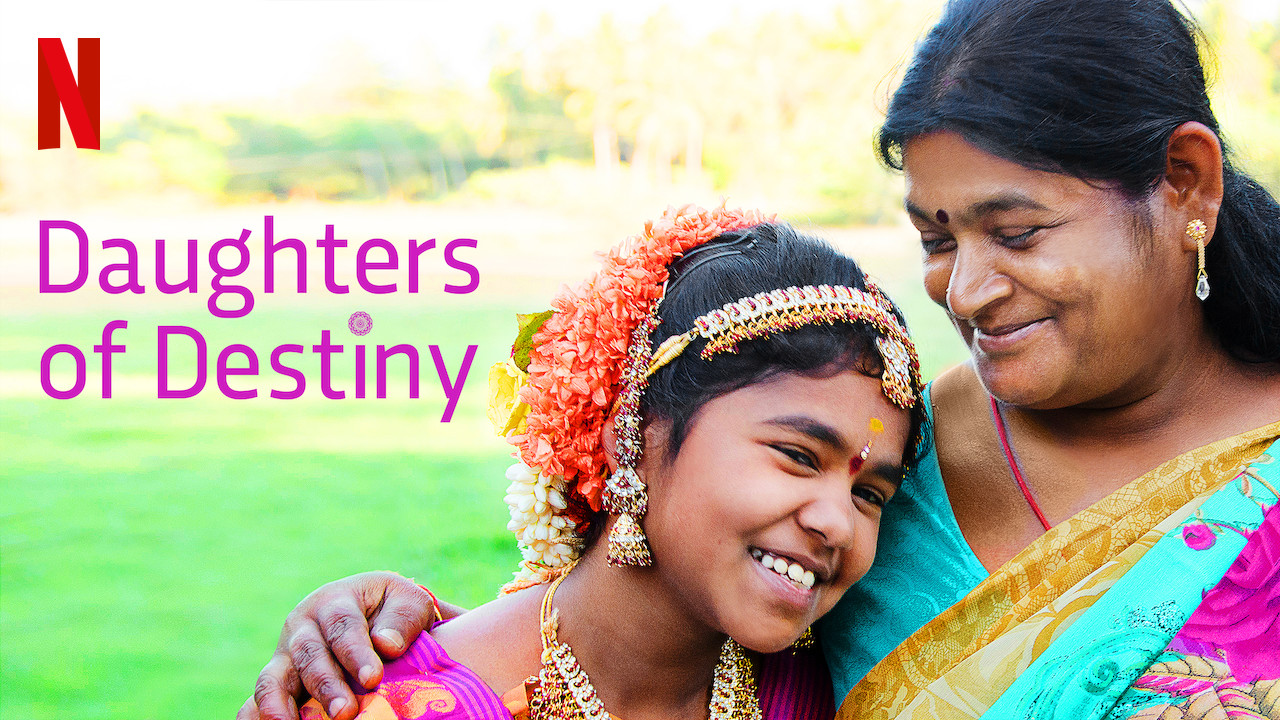 Filmed over seven years, Daughters of Destiny is centered around Shanti Bhavan, an Indian school that takes in impoverished children from the so-called "untouchable" caste, and guides them through their formative years. This series provides a gripping and emotional look inside a school built from the ground up to prove that the destiny of social class must be left in the past.
5- The Confession Tapes (2017 TV series)
Innocent until proven guilty. That's how it's supposed to work in America. But the true-crime documentary series The Confession Tapes examines cases where convictions come down based recorded confessions — confessions that suspect claim were coerced. Netflix Original Documentaries. Why would anyone confess to something they didn't do?
This series breaks down all the tricks that prosecutors and law enforcement use to get false confessions: pressure, manipulation, intimidation, and lies. While this may not surprise you, watching it play out is sobering.
6- Rapture (2018 TV series)
Rapture isn't structured like a typical documentary, with archival footage and talking-head interviews. Instead, each episode covers a hugely influential rapper or hip-hop artist, and the subject of cultural influence and personal growth. Episode 2, about Nas and Dave East, is particularly compelling. The production, animation, and cinematography of Rapture are outstanding, and the series a welcome addition to Netflix's documentary catalog.
7- Flint Town (2018 TV series)
Flint Town is an intimate look at Flint, Michigan, through the eyes of its police force in the wake of the city's water crisis. Filmmakers embedded with local officers throughout 2016 to show the difficulty of policing a community that can't trust government officials or law enforcement, thanks to the contamination cover-up. Stack this with rising nationwide tensions around cops unjustly targeting Black Americans, and you've got a portrait of an American town on the brink.
8- In Jack Whitehall: Travels with My Father (2017 TV series)
In Jack Whitehall: Travels with My Father, the titular British comedian spends five weeks living the "gap year" he never got to take. He heads to Southeast Asia with his 76-year-old father Michael. Netflix Original Documentaries, The result is a gorgeous travel adventure, full of exotic locations and colorful personality. It's an extremely bingeable trip that you won't regret taking.
9- Chef's Table (2015 TV series)
Netflix's foray into food is a delicious success. Each episode of Chef's Table goes inside a different kitchen to understand the process of the world's most renowned chefs. It's immaculately produced and a visual delight that will deepen your insight into the restaurant industry. But if you just want some high-quality food porn, you can't go wrong here.
10- Dirty Money (2018 TV series)
Dirty Money is an extraordinary series that investigates some of the world's most greedy and power-hungry instigators — from Mexican drug cartels to Canadian syrup empires, to auto industry cover-ups, and the complicit governments that look the other way. Netflix Original Documentaries, It's produced by exposing master Alex Gibney (best known for his Scientology doc GoingClear). Dirty Money has rockstar appeal and is as entertaining as it is informative.
11- Girls Incarcerated (2018 TV series)
Girls Incarcerated documents the lives of teenage girls serving time at an Indiana correctional facility. They face the consequences of drug use and violence and strive to overcome them. It's an emotional and sometimes overwhelming look into what compels a teenager to take the wrong path—and how these young women are working against all odds to forge a brighter future.
12- Five Came Back (2017 TV series)
Five Came Back tells the tale of the five directors from Hollywood's golden age who want off to World War II and lived to talk about it. The series profiles the wartime efforts of Frank Capra, John Ford, John Huston, GeorgeStevens, and William Wyler. While their individual stories are fascinating.
It's the big perspective provided by interviews that really make the series shine: Steven Spielberg, Guillermo del Toro, FrancisFord Coppola, Lawrence Kasdan, and Paul Greengrass all appear, with Meryl Streep narrating, told the cinematic giants of past and present.
Those are our favorite docuseries that Netflix currently has to offer, but if we missed one or two that you would recommend, be sure to let us know in the comments below. This is 12 Best Netflix Original Documentaries That Need Binge Watching. If you're still not sure what to binge tonight, check out our other streaming guides linked here for the best shows, movies, documentaries, and animation on every streaming platform imaginable.